Customer engagement for the modern marketer.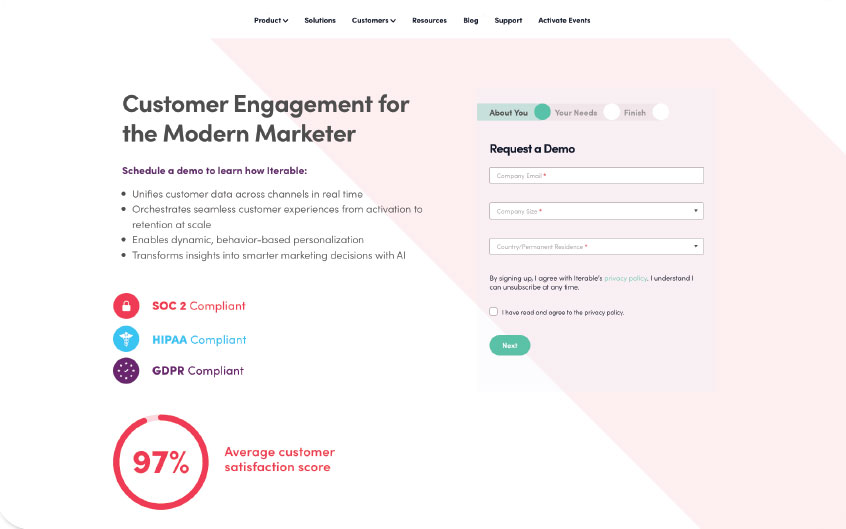 Iterable is a marketing automation platform that provides multi-channel user engagement campaign management features based on dynamic workflows.
It allows users to create segments based on criteria or activity and convert segments into static lists or real-time dynamic lists that can update automatically.
Users can also automate touch points and test strategies without engineering support.
Iterable allows users to send targeted, blast or triggered email campaigns, mobile push notifications and SMS based on a website, app or past campaign customer behavior.
Visit Iterable.com to learn more.